Navigation:
Home
> North Central Kansas Outfitters - Testimonials
North Central Kansas Outfitters - Testimonials
Here's what a few of our customers have had to say about us.
Have a testimonial of your own to share? Click Here fill out our short testimonial form.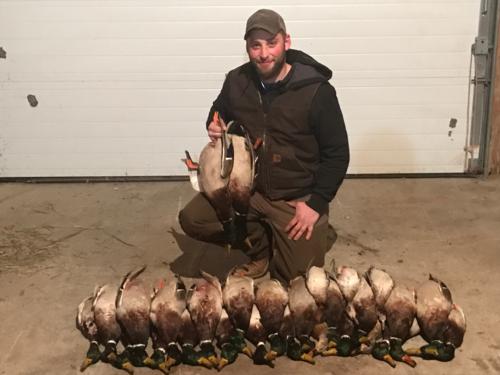 Collin Rogers
I've got to brag on your guides. They tried their hardest to put us on ducks. We all had a great time. Tyler, Blake, and Cody did a great job, we had a great time on every hunt. The cook was great! And also your lodge is very nice and clean! We were very pleased with our hunt/stay. I would definitely hunt with you guys again!
---
Send Us A Comment
To our past clients: We appreciate your comments and if you would, fill out the form with comments and a photo about your experience at NCK Outfitters. Fields marked with * are required. Please enter the Name field how you want your name to read on our website (Examples: John Doe, J. Doe, John D., John Doe Corporation).