2018 Kansas Spring Turkey Hunting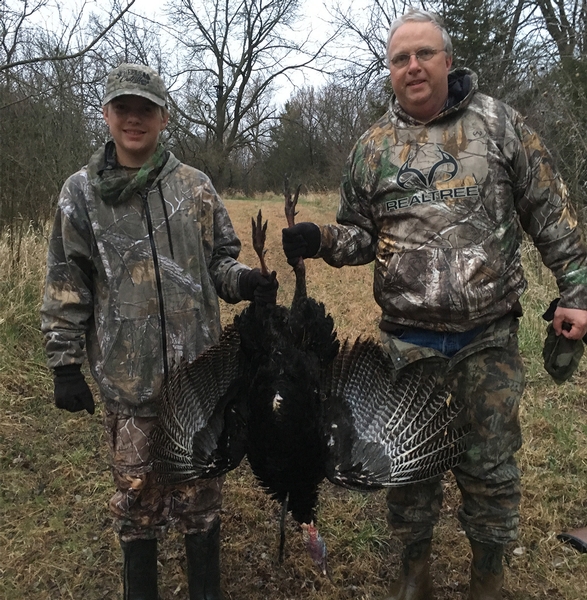 2018 Kansas spring turkey hunting season is underway. 15 year old Owen got it done in the rain this morning taking his first turkey. His dad and I were super excited to get out of the freezing rain with the 20 mph winds.
The youth & disability season started April 1-17, Archery season April 9-17 and the Regular season April 18 - May 31st. We will post more successful hunter pictures at our photo gallery as we get them. Visit our turkey hunting page for more information.
For bookings or question, call Brian at 785-452-5220.
Posted in: NCK Outfitters News, Kansas Turkey Hunting News