North Central Kansas Pheasant Hunting Guide Service, Whitetail Deer & Waterfowl Outfitter
We are located in North Central Kansas and have prime land that consists of creek bottoms and rolling farmland. There is no need to plant artificial food plots on our properties because our deer herds have some of the best eating in the country, such as corn, soybeans, wheat, and alfalfa. Our timbers contain other natural foods that deer love. We have over 4,000 acres of private land with wheat, alfalfa, broam, corn, sorghum, milo, and soybeans. Briars and plum bushes with 6-foot tall native grass in CRP. This area also has several natural creeks, springs, and ponds. The entire county has less than 6,000 people and is over 422,000 acres. The average temperature for November is 43°F, December is 31°F, and January is 27°F
We have 25 years of avid hunting experience to help make this a hunt that you will look forward to every year. NCK Outfitters meets all your seasonal hunting needs. We hunt Pheasant, Deer, Turkey, Duck, and Geese. Get your camouflage and safety orange on and head over to Clay Center, Kansas. Our knowledgeable guides will make sure that your experience is of the highest quality and is safe for hunters. We take pride in being one of the best-guided hunting tours in the area and we take our safety measures very seriously. You are sure to be in good hands with the folks at NCK Outfitters.
If we are unable to hunt because of the COVID restrictions your nonrefundable deposit can be used the following year.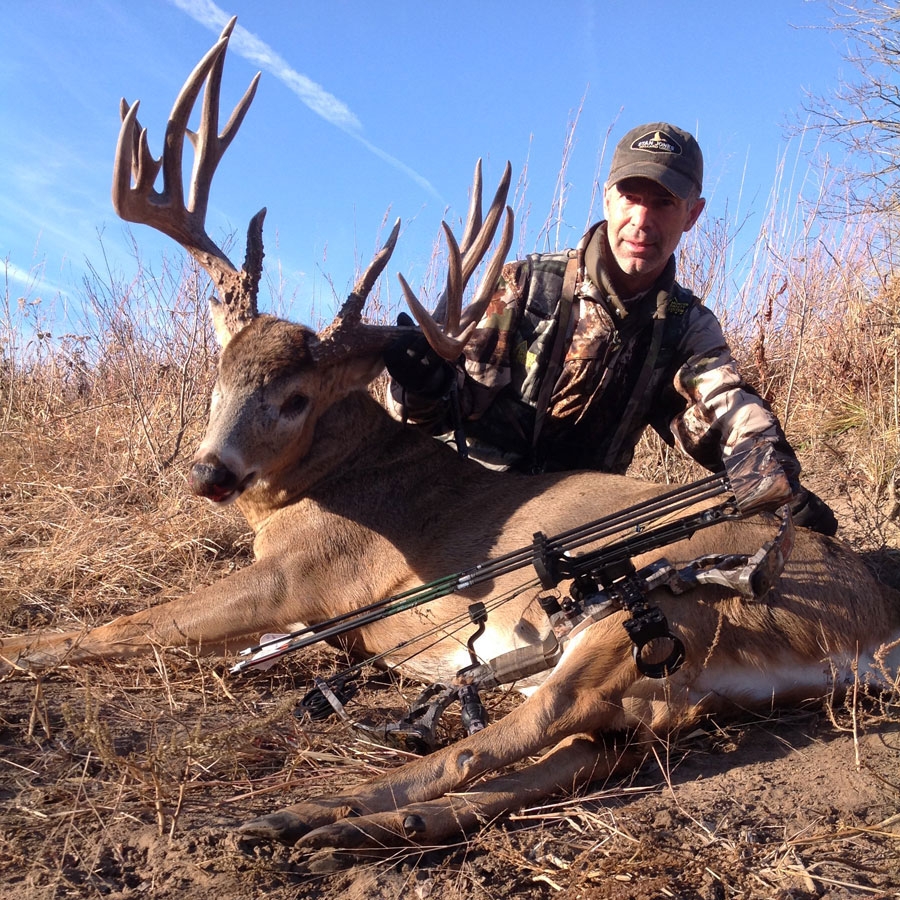 Kansas Whitetail Hunting
NCK Outfitters offers first-class Kansas whitetail deer hunting- muzzleloader, archery, or rifle hunts. Most of our whitetail deer hunting will be from stands, located in all the right spots that have a history of producing large bucks at the right time. We offer 5-day hunts with tree stands and heated blinds as well as natural ground blinds. You are welcome to bring your own stand. We have natural food plots that range from 40 to 400 acres. The countryside is big and a buck can hear your rattle from a mile away. We will help you track, field dress, and carry out your game. Don't forget your cameras!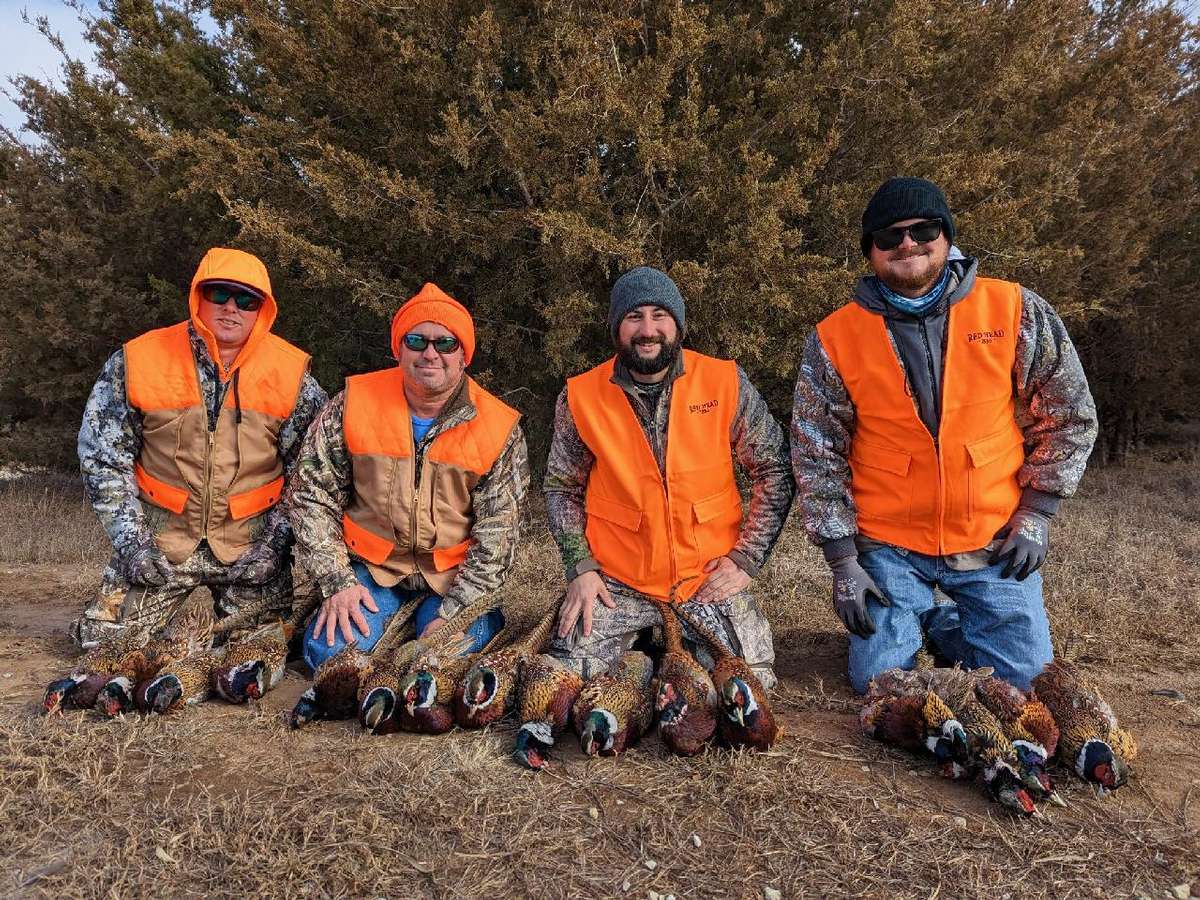 New in 2023! Combo Pheasant & Waterfowl Hunts
NCK Outfitters is now offering Combination waterfowl & pheasant hunts.
1 Day Hunt - $495
2 Day Hunt - $990
3 Day Hunt - $1,485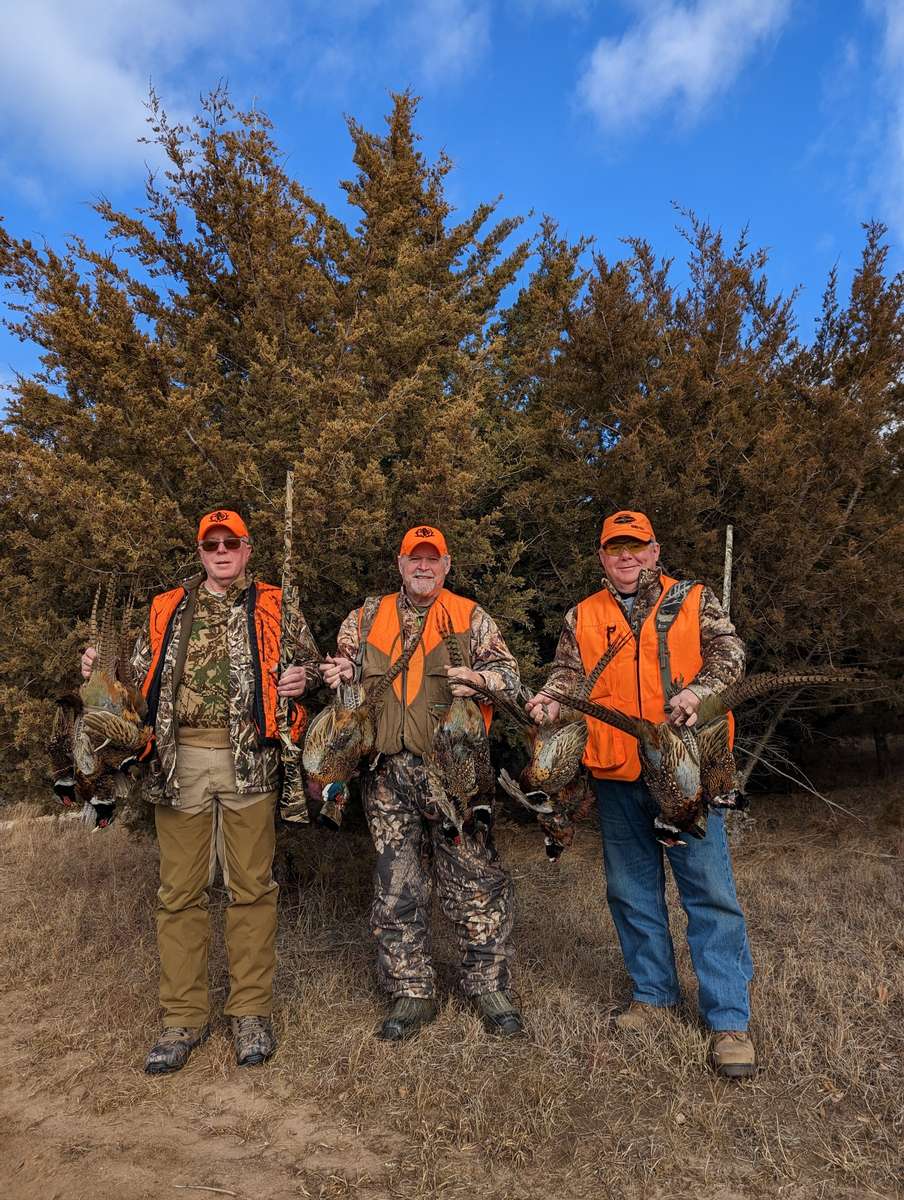 Kansas Pheasant Hunting Guide
Hunt wild Kansas pheasants and you will join the ever-growing number of pheasant hunters who have made NCK Outfitters and Guide Service their pheasant hunting destination of choice. We offer access to 4,000 acres of prime pheasant hunting land for wild birds, and can also release pheasants on the property to assure a great hunt if you wish. We encourage you to bring your hunting dog to experience the big Kansas long-tail pheasant firsthand. Schedule your next pheasant hunting trip with NCK Outfitters & Guide Service.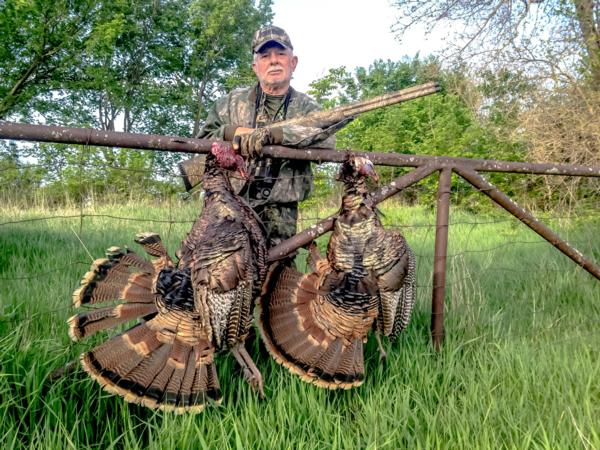 Guided Kansas Turkey Hunts
Our guided spring turkey hunts take place on 4,000 privately owned and managed acres to ensure good turkey hunting action all through the season. We enjoy a high success rate in both spring and fall turkey hunting seasons. Our turkey hunting guides are some of the finest hunters and callers in the area they'll help make sure your wild turkey hunt is a successful one. Our guide staff also spends a great deal of time scouting year round and adjusts blind locations constantly to ensure your turkey hunting success!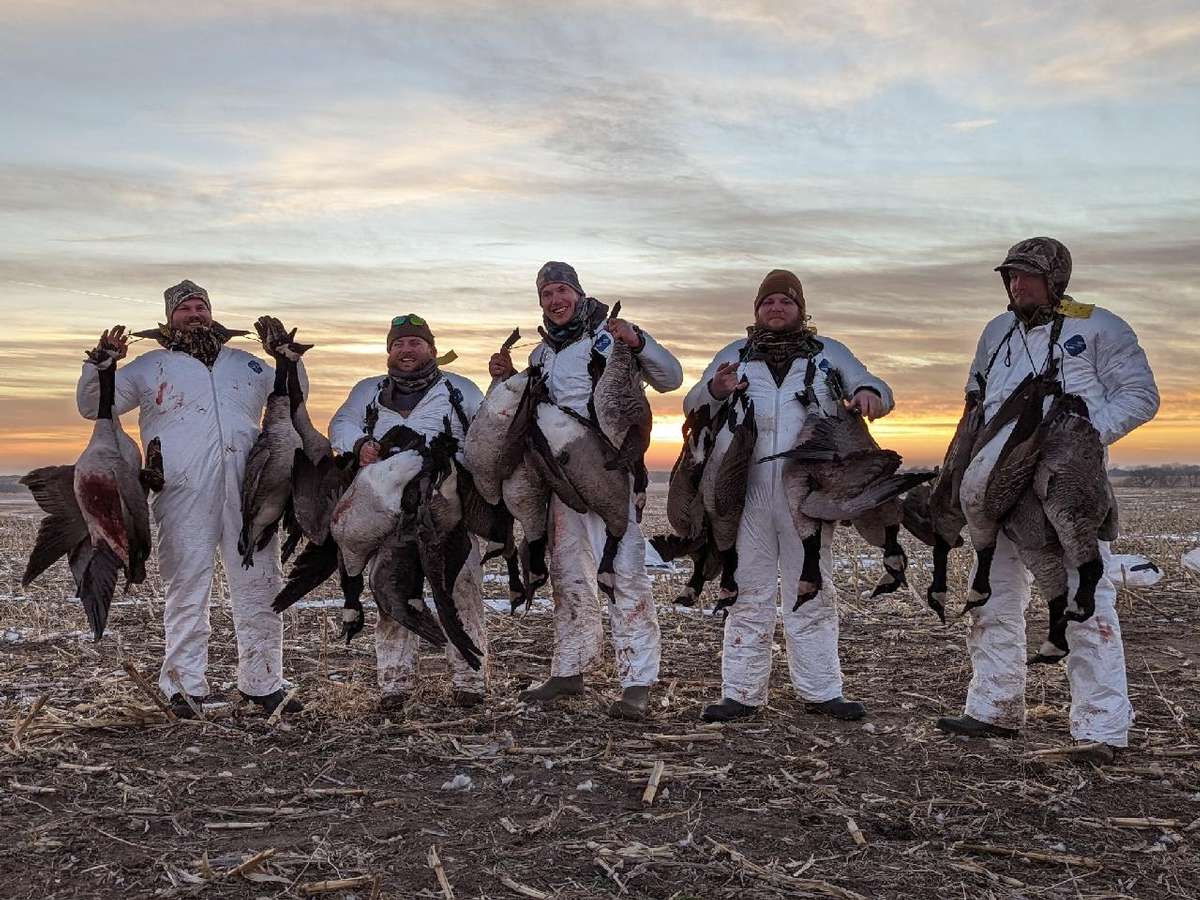 Kansas Waterfowl Hunting Outfitters
When duck hunting with NCK Outfitters we strive to ensure our hunters receive the best duck hunting experience that North Central Guide Service has to offer. NCK Outfitters are where the ducks are! We offer top-notch lodging, accommodations, guides, and locations. Kansas has quickly become a mecca for some of the best duck hunting in the country! If you are duck hunting in Kansas and looking for the best place to book your guided hunt, you have found the right place. We do not overbook and do not overhunt any of our areas.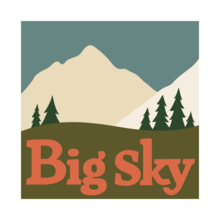 Hunting Gear Bundles
Need to rent some gear for your upcoming hunt? Hunting rental bundles include all the high-performance clothing you need to withstand the elements during your hunt, plus accessories for making your hunt easier with premium optics.