North Central Kansas Outfitters - Testimonials
Here's what a few of our customers have had to say about us.
Have a testimonial of your own to share?
Send a Testimonial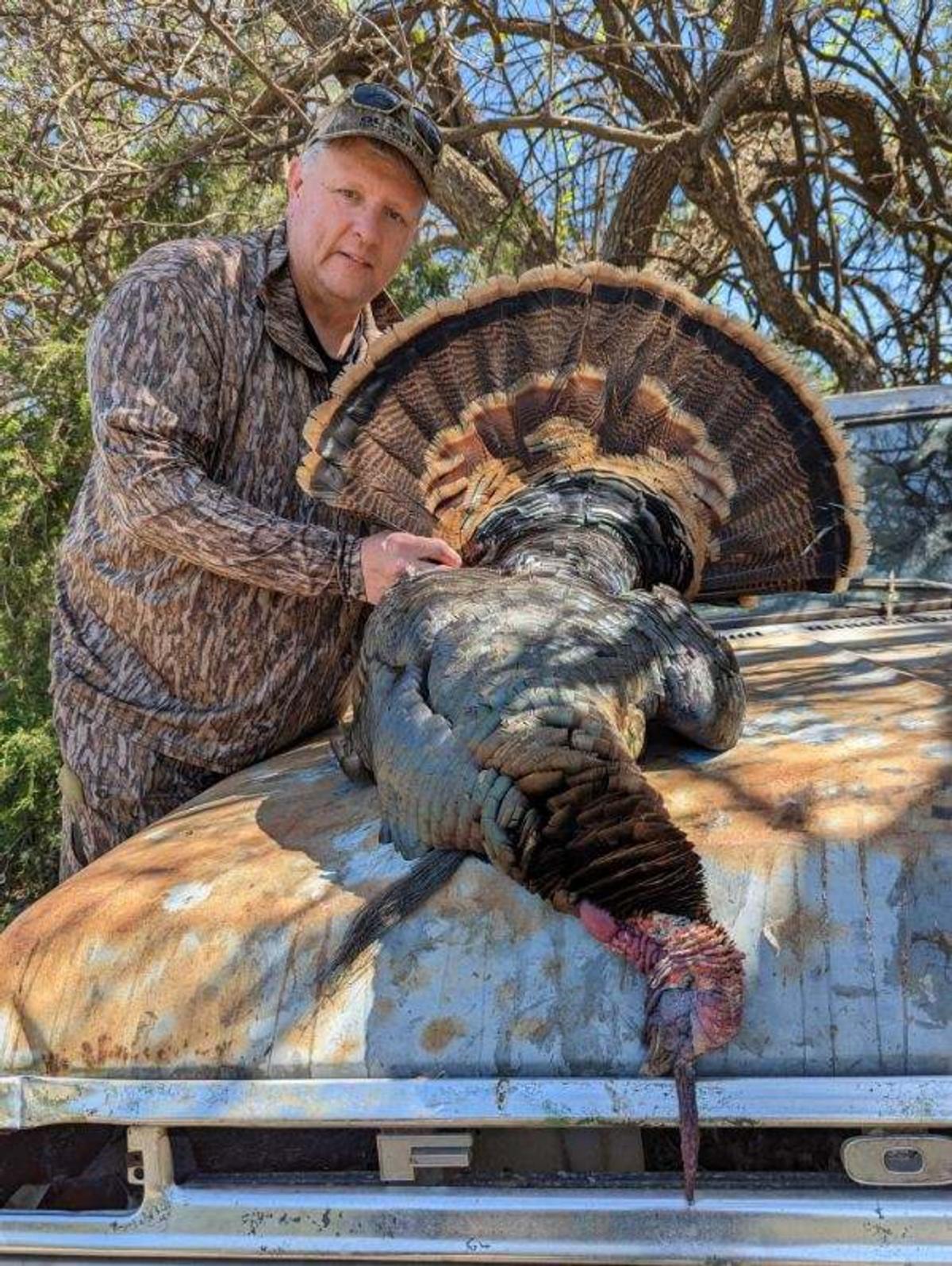 Terry Karger
Spring 2023 - Vergas, MN
During early May of 2023, my son and I were able to join guides Brady & Chase at The North Central Kansas Outfitters on a premier Rio Grande turkey hunt on their land in Central Kansas. Our opening day was one for the ages as we both harvested two beautiful birds. What more could a father and son ask for! The incredible meals and lodging topped off the trip! After our trip we were proud and honored to recommend NCK and are extremely grateful for our two guides, SECOND TO NONE!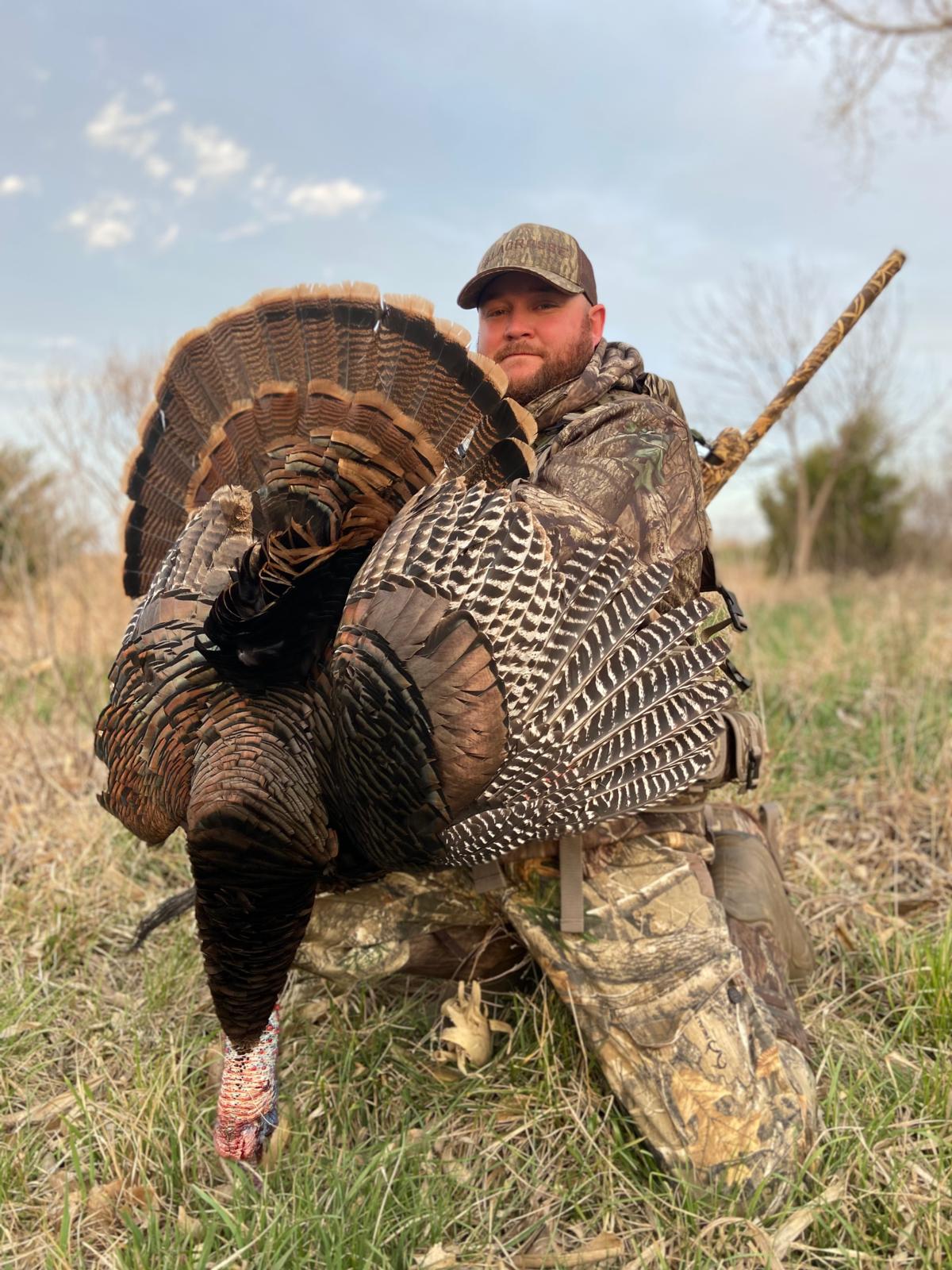 Clayton Hardesty
Spring Turkey Season 2023 - Cape Girardeau Missouri
1st time hunting at NCK and it was an absolute blast!! The food was great and the the Guides are top notch in what they do with a lot of experience! It was a beautiful place we stayed in and everyone there was very nice! The experience hunting there was like know other! I ended up taking a beautiful gobbler my first morning there with a lot of action taking place all at once! Again I appreciate the experience and I look forward to booking another turkey hunt next year with you guys!
Greg Holmes
Fall 2022 - Alabama
I'm still reliving the memories from our hunt w NCK in early November this year. The lodge was very spacious, clean and built (IMO) for hunters. My guide Buck and our cook Cindy were professional, courteous and considerate of our needs and requests. Brian goes to great lengths prior to (and right up to) the season managing his properties to maximize the the hunter's opportunities to see deer from his carefully selected stands. The stands are solid, safe and easy to get into and out of. I saw lots of unpressurized doe groups and various age bucks thru out the day on stand. Despite having deer on all sides of me, both morning, midday and late afternoon, I was never busted nor did any deer spook. I could tell a lot of thought and effort went into the access paths to stands as well as the shooting lanes that had been cut months earlier. I harvested my buck the first afternoon, and with the help of Brian and his new tracking dog, we were able to recover my buck that evening. I've been hunting public DIY and outfitter hunts over 5 Midwest states the last 25 years, and I am very proud to say this was one of my top 5 bucks in all my years of sits. I love hunting KS and can't wait til next yr (assuming I draw) to sit in more of Brian's stands! 5 Stars
Shane and Amanda Miller
Summer 2021 - Porterville California
We stayed at the lodge with NCK Outfitters on a quick trip through Kansas while doing some fishing and hunting. This place is setup with the sportsman in mind for sure! For a family of six who spends the majority of the year in the outdoors we couldn't have made a better choice. This place somehow matches the comfort of royalty with the feel of a cabin retreat. Thank you NCK for helping make our trip to Kansas one for the books!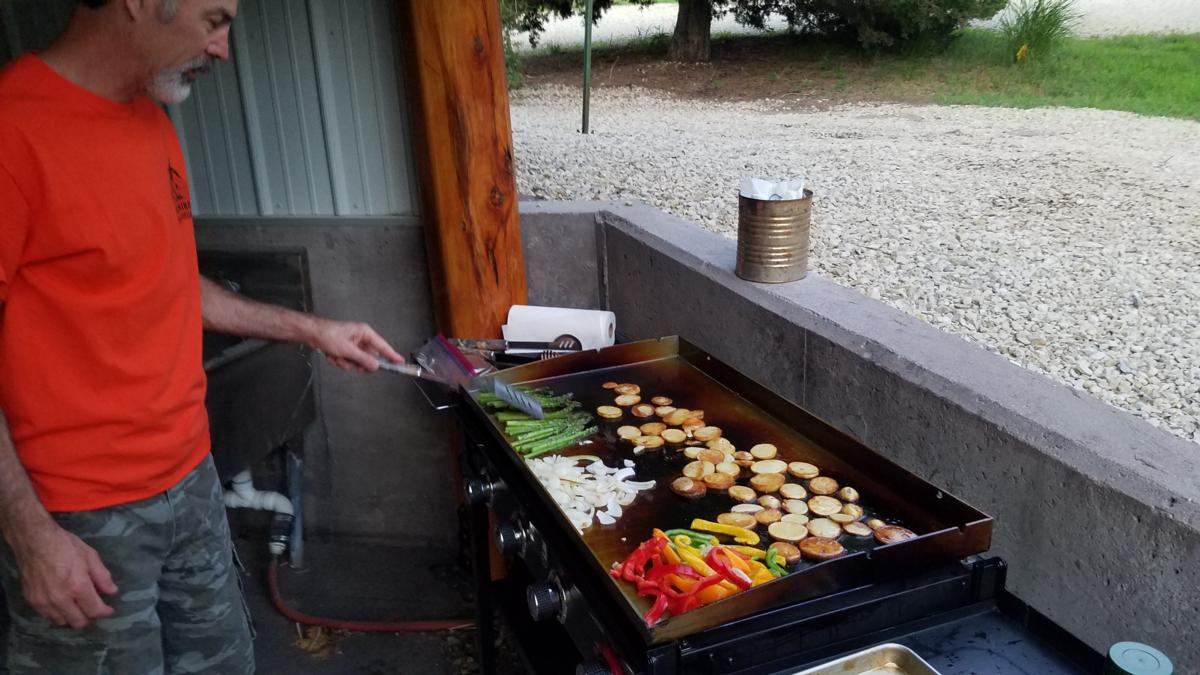 ProHDD
Summer 2020 - Republican River
I was lucky enough to stumble across Brian's place on HomeAway, while searching for a short term cabin rental in the area. Lets just say a cabin it is not, this home is large, very nice and tucked away. It was a hassle free, quiet, no stress stay and you couldn't ask for a better host. He even stopped by one night and broke in his new griddle/grill at the lodge. Brian is a culinary är?t?st and makes sure you are comfortable during your stay. Look forward to a return trip when I'm not there for work and I can check out "the beach" and shoot some birds!
Raymie Moore
Pheasant 2019 and 2020 - Gatesville, Texas
These fellars know what they are a doin and provide a first class hunt. The dogs are amazing! We have gotten our limit and back at the lodge by noon every time. The lodging is very comfortable and the meals really good. We will be comin back as long as we can!
Brian, Justin and Patty
November 2019 - Clay Center, Kansas
We did a lot of research on outfitters in Kansas before deciding to book with NCK Outfitters. The reviews and testimonials are spot on. Brian runs a first class lodge and guided hunt experience whether novice or experienced hunter. We are experienced hunters that hunted with other NCK guests all but one day of our week-long stay. If you like a quality hunting experience with great guides, abundant birds (we were there for pheasant, quail, ducks and geese) and the opportunity to make new friends with other hunters, then this is the place to go. Chase is an extremely passionate duck and goose hunter and is the primary guide for that. You will see Chase early morning and late night since he is always scouting for the next hunt the minute the morning hunt is done. He is a hard working young man and deserves the best tip you can afford to pay. Likewise, Kevin handles the majority of the upland bird guiding and is among the best we have had the privilege to hunt with. He runs extremely well trained Brittany's and is just a great person to hunt with and be around. He knows how to run large and small group hunts effectively. We brought our dogs and ran them with Kevin's and those of other guests on all our hunts and had no issues or concerns and had a great experience. In fact, our dogs learned some quality habits from Kevin's in just a few short days of hunting. He, too, deserves the best tip you can afford for the countless hours of preparation so you can have a quality hunt. We had no issues getting our limits of pheasant daily, which was our focus. Chase helps guide on pheasant when the groups get large and does a great job also. Brian keeps everyone and everything organized and moving daily. He does most of the meal prep which was fantastic. He also is out scouting and helping the guides to make sure that the guests get the best experience possible. Accommodations are clean and comfortable. We had a great experience, dogs got a lot of work and success, met great customers of Brian's, and had a great time with Brian, Kevin and Chase. We highly recommended NCK Outfitters for your next hunt!
jay johnston
fall 2019 - Clay Center KS
Very good hunt. Guides and owner do everything possible to give outstanding service and good results, we had our limits on a two day pheasant hunt by 1300 hrs with plenty of good shot opportunity in prime cover. I have hunted pheasant in 5 states and Mexico and this may be one of the very best. Dont hesitate to book this hunt. This is not a place for those that need a chef and exotic meals and drinks, but a real hunting outfit.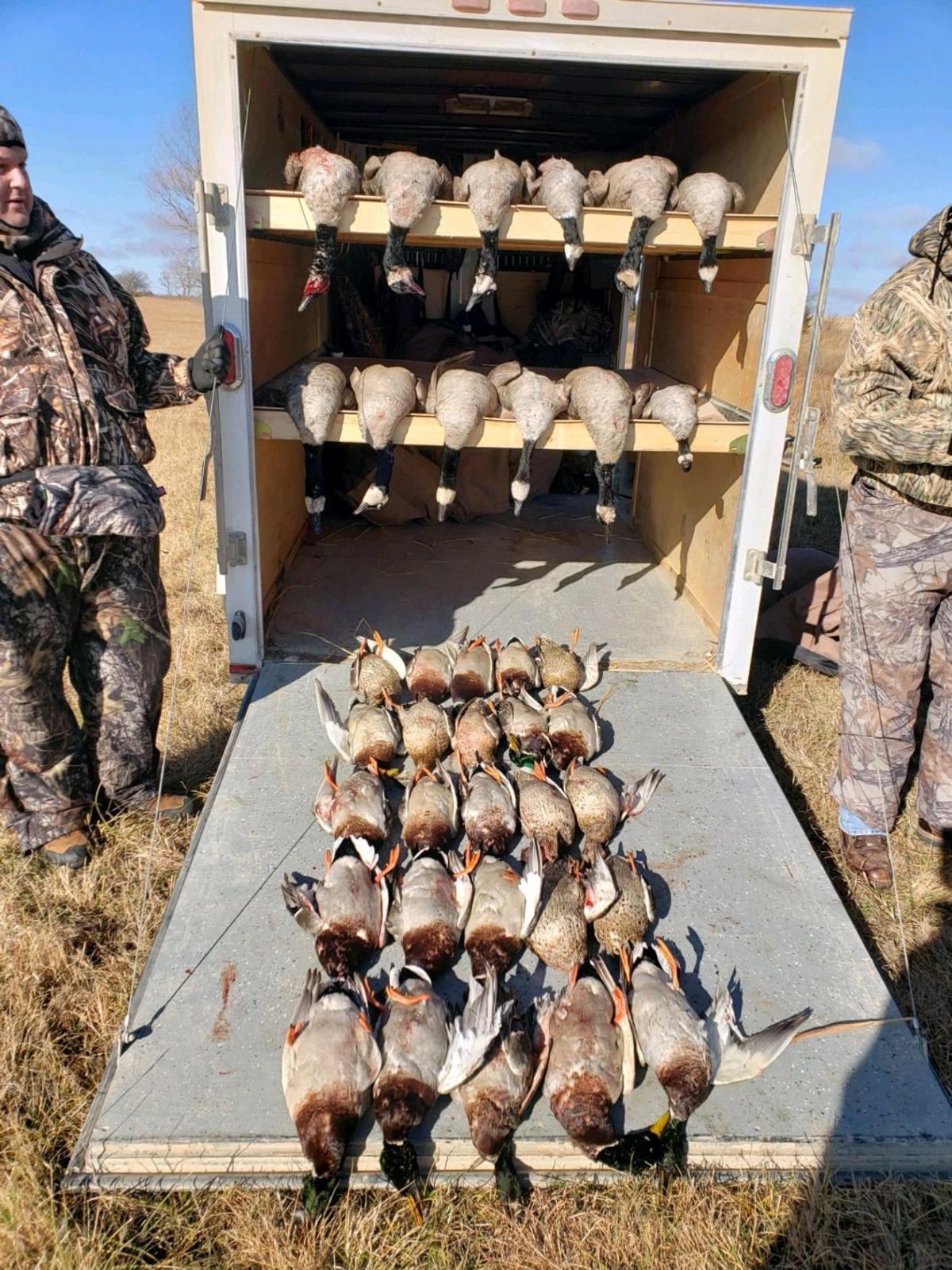 Frank G
Fall 2019 - Clay Center, Kansas
NCK Outfitters is the total package, friendly knowledgeable guides, very well trained dogs, a nice comfortable lodge to sleep and relax, and most of all, a team who really try to make the most positive experience you can have. I highly recommend NCK and wish you a great hunt like mine!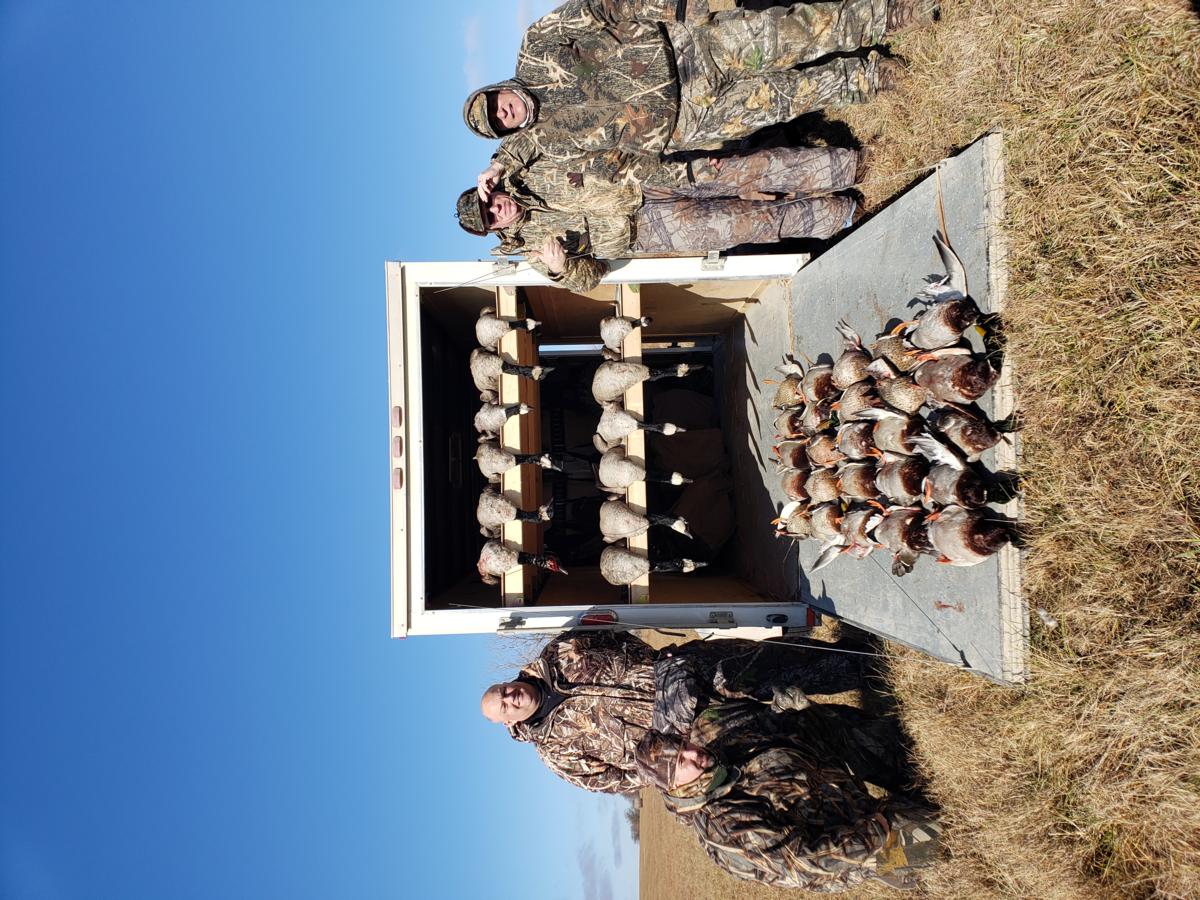 Craig K
Fall 2019 - Illinois
We had an awesome hunt. The guides Kevin and Chase were fantastic. We got our limited on ducks, pheasants, and took 12 geese. We had a great time. Brian is a great host and will accommodate your needs. See you next year.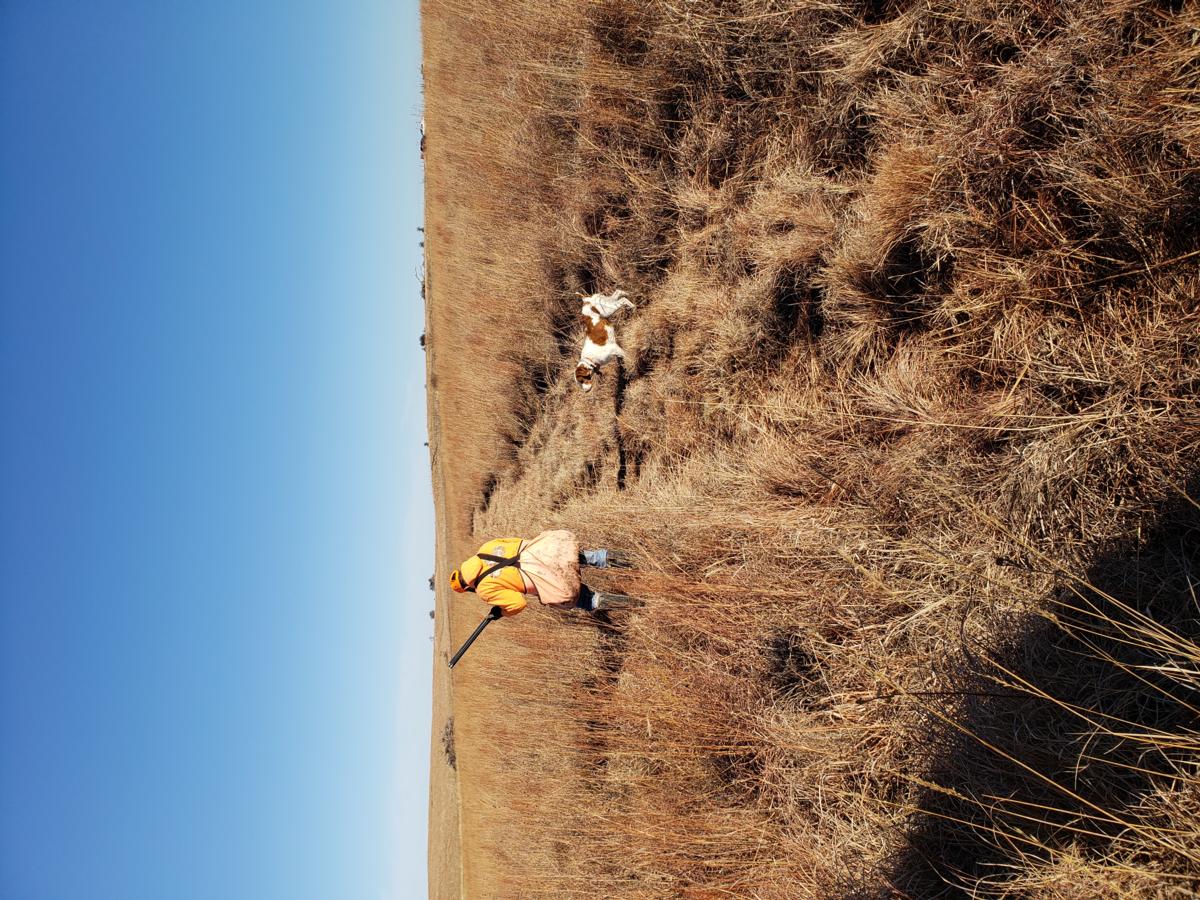 Frank Gore
Fall 2019 - Clay City, Kansas
Had a 3 day hunt, 2 pheasant and 1 duck, recently at NCK Outfitters. Brian and Chase are really great guides. They really know their stuff and how to handle the hunt. Their dogs were phenomenal! They were so awesome to watch working, and no false points. Duck hunting Chase brought a retriever that was just outstanding. We bagged our limits all three days. The accommodations were nice, clean, and comfortable. Brian makes some tasty meals, which is always a huge plus for hunters. I would highly recommend NCK Outfitters for your next hunt. Friendly knowledgeable people, great hunting, picturesque accommodations, and dogs that are spot on. I know I'll be back! Happy hunting.
Garrett Isbell
Fall 2019 - Clay Center, KS
What an amazing experience!!!! From the minute we walked into the field till the time we left we were on the birds!!! Had an amazing guide which makes the experience that much better. Looking forward to making this an annual trip!!!
Hunter
Brian: "I would appreciate it if you would refer some hunters to my lodge this season. I have a couple of cancellations and dates that I could fill. The pheasant and duck hunting will et a lot better as soon as it gets cold."
Hunter: "I will and hopefully I could come back. This was a dream hunt!!! I cannot imagine a better result on a two day hunt! I really appreciate your hospitality and Chase's passion for bird hunting and people is indescribable. He will be a famous hunter someday. He really cares about you and your business and that is what impresses me most. Thank you from the bottom of my heart. These pictures will be shown at my funeral someday!"
B Hodges
Fall 2018 - Salina kansas
Great hunt. Guide was great and accommodations were great. They really work hard to get you shots at waterfowl. Will Hunt with them again.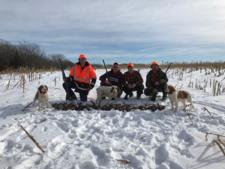 Eric Engel
Januar/2018 - Clay Center
This is my second time out to NCK. First time was 2 years ago for my son's 16th birthday. We had a group of 7 that had a great time. Just got bask last weekend for my second time out and the 4 of us this time had just as good a time as the first. Coming out from NY, Brian makes it easy. Food is good, lodge is great and we limited out on birds both days. Thanks for a great time. see you again in a few years.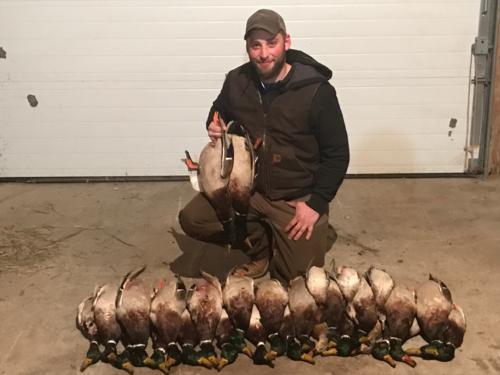 Collin Rogers
I've got to brag on your guides. They tried their hardest to put us on ducks. We all had a great time. Tyler, Blake, and Cody did a great job, we had a great time on every hunt. The cook was great! And also your lodge is very nice and clean! We were very pleased with our hunt/stay. I would definitely hunt with you guys again!
Send us a Testimonial
To our past clients: We appreciate your comments and if you would, fill out the form with comments and a photo about your experience at NCK Outfitters. Fields marked with * are required. Please enter the Name field how you want your name to read on our website (Examples: John Doe, J. Doe, John D., John Doe Corporation).