North Central Kansas Outfitters - Testimonials
Here's what a few of our customers have had to say about us.
Have a testimonial of your own to share?
Send a Testimonial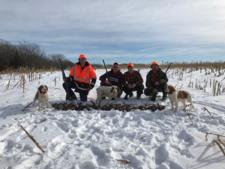 Eric Engel
Januar/2018 - Clay Center
This is my second time out to NCK. First time was 2 years ago for my son's 16th birthday. We had a group of 7 that had a great time. Just got bask last weekend for my second time out and the 4 of us this time had just as good a time as the first. Coming out from NY, Brian makes it easy. Food is good, lodge is great and we limited out on birds both days. Thanks for a great time. see you again in a few years.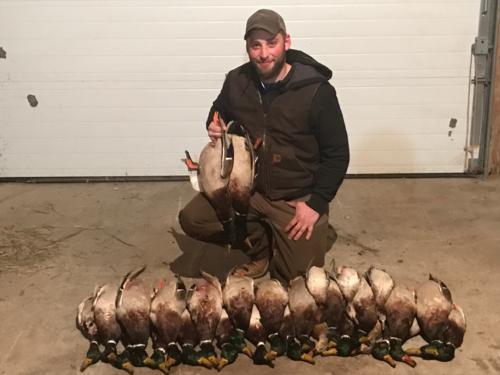 Collin Rogers
I've got to brag on your guides. They tried their hardest to put us on ducks. We all had a great time. Tyler, Blake, and Cody did a great job, we had a great time on every hunt. The cook was great! And also your lodge is very nice and clean! We were very pleased with our hunt/stay. I would definitely hunt with you guys again!
Send us a Testimonial
To our past clients: We appreciate your comments and if you would, fill out the form with comments and a photo about your experience at NCK Outfitters. Fields marked with * are required. Please enter the Name field how you want your name to read on our website (Examples: John Doe, J. Doe, John D., John Doe Corporation).